Liga MX Liga MX Talking Points: Tigres try to keep up home dominance, Patino states Pumas case Jon Arnold Click here to see more stories from this author @ArnoldcommaJon 06:27 10/21/17 FacebookTwitterRedditcopy Comments(0)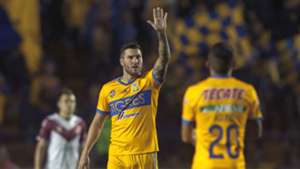 Julio Cesar Aguilar Liga MX Tigres UANL Morelia v León Atlas v Tijuana Lobos BUAP v Cruz Azul Querétaro v Santos Laguna Tigres UANL v Toluca Pachuca v Puebla América v Necaxa Pumas v Monterrey Veracruz v Guadalajara Lobos BUAP León Guadalajara Cruz Azul Puebla Pachuca Veracruz Tijuana Morelia Necaxa Monterrey Querétaro Atlas Santos Laguna Toluca América Pumas Tigres can top Toluca to move up in the standings, the Pumas interim coach looks for a signature win and more. Goal previews the Liga MX weekend… It's been a grueling week for nearly every Liga MX team. After the tragic earthquake in the center of the country moved Round 10 between Rounds 13 and 14, teams have been cris-crossing the country and trying to stay fresh while also not losing their spots in the table.After this weekend, teams – especially those no longer involved in Copa MX – will be able to return to the comfortable routine of one match a week. This weekend, only the strongest teams will be able to flex their muscle, while others will fall short of their goals. Let's look at the slate that awaits us:Match of the Weekend … Tigres vs. Toluca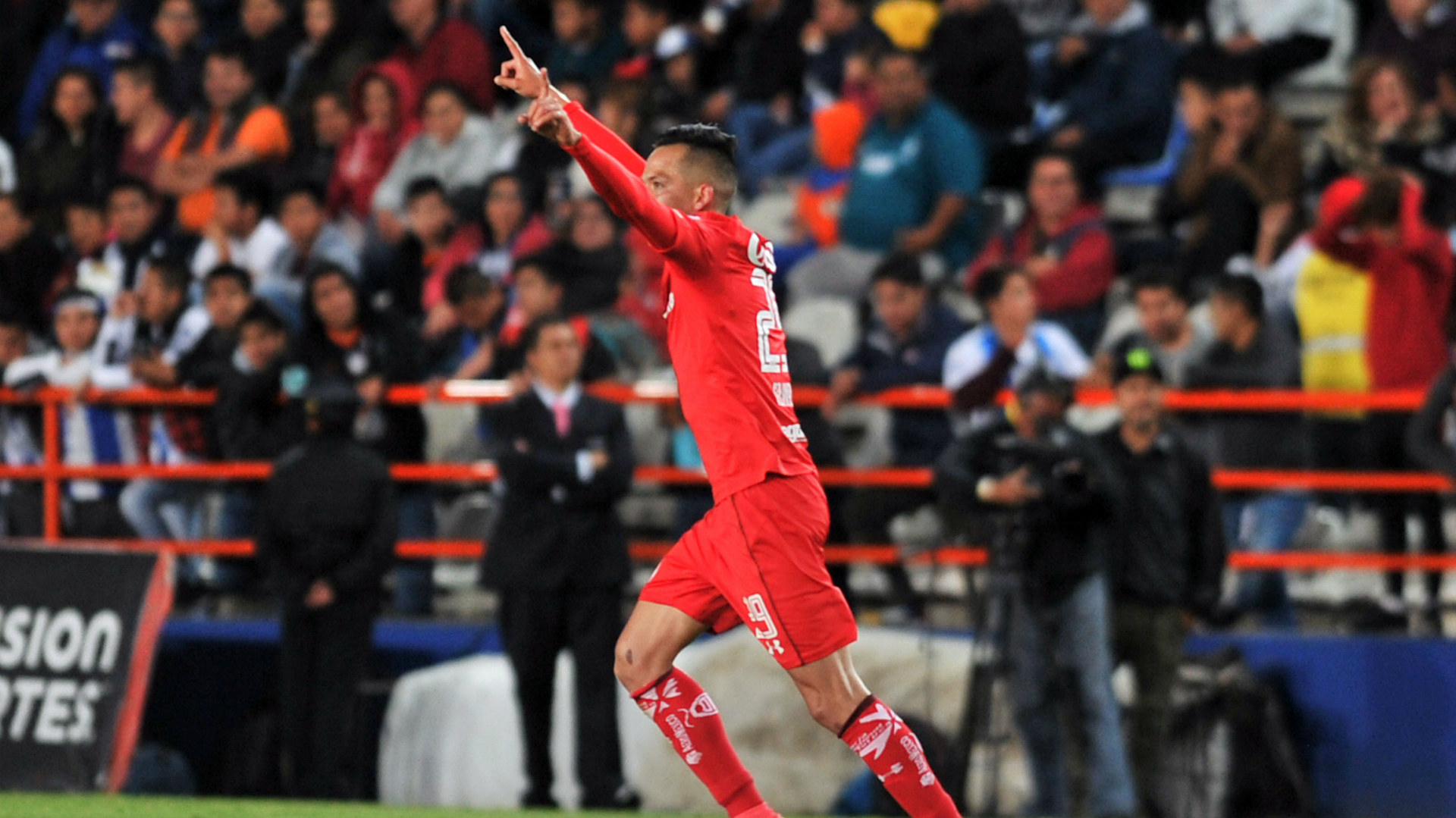 Third-place Toluca travels to fourth-place Tigres with each team feeling confident enough that they will take part in the Liguilla but still needing to shore up their positions.  Article continues below Editors' Picks Lyon treble & England heartbreak: The full story behind Lucy Bronze's dramatic 2019 Liverpool v Man City is now the league's biggest rivalry and the bitterness is growing Megan Rapinoe: Born & brilliant in the U.S.A. A Liverpool legend in the making: Behind Virgil van Dijk's remarkable rise to world's best player Toluca has historically been strong against Tigres, losing just twice in the last 10 meetings. Few teams have gone into El Volcan and come out with a win recently. In fact, no team has done it this tournament with Tigres undefeated in their last dozen home league matches. They've outscored teams 31-7 in that time. Toluca needs significant contributions from its attack if the club is going to do anything to end that streak. The good news for Hernan Cristante is that over the past three matches, he's had six different goalscorers, attack depth that would be the envy of many of the league's other teams.Tigres haven't been filling up the net as they often do, failing to capitalize on their chances last week in Leon and scoring just the early goal through Andre-Pierre Gignac in a midweek win over Veracruz. But with Toluca's back line showing some deficiencies, they'll have high hopes of again hitting multiple goals. It should be a good contest and one that could repeat itself in the Liguilla if things continue on their current path.It's a big weekend for … David Patino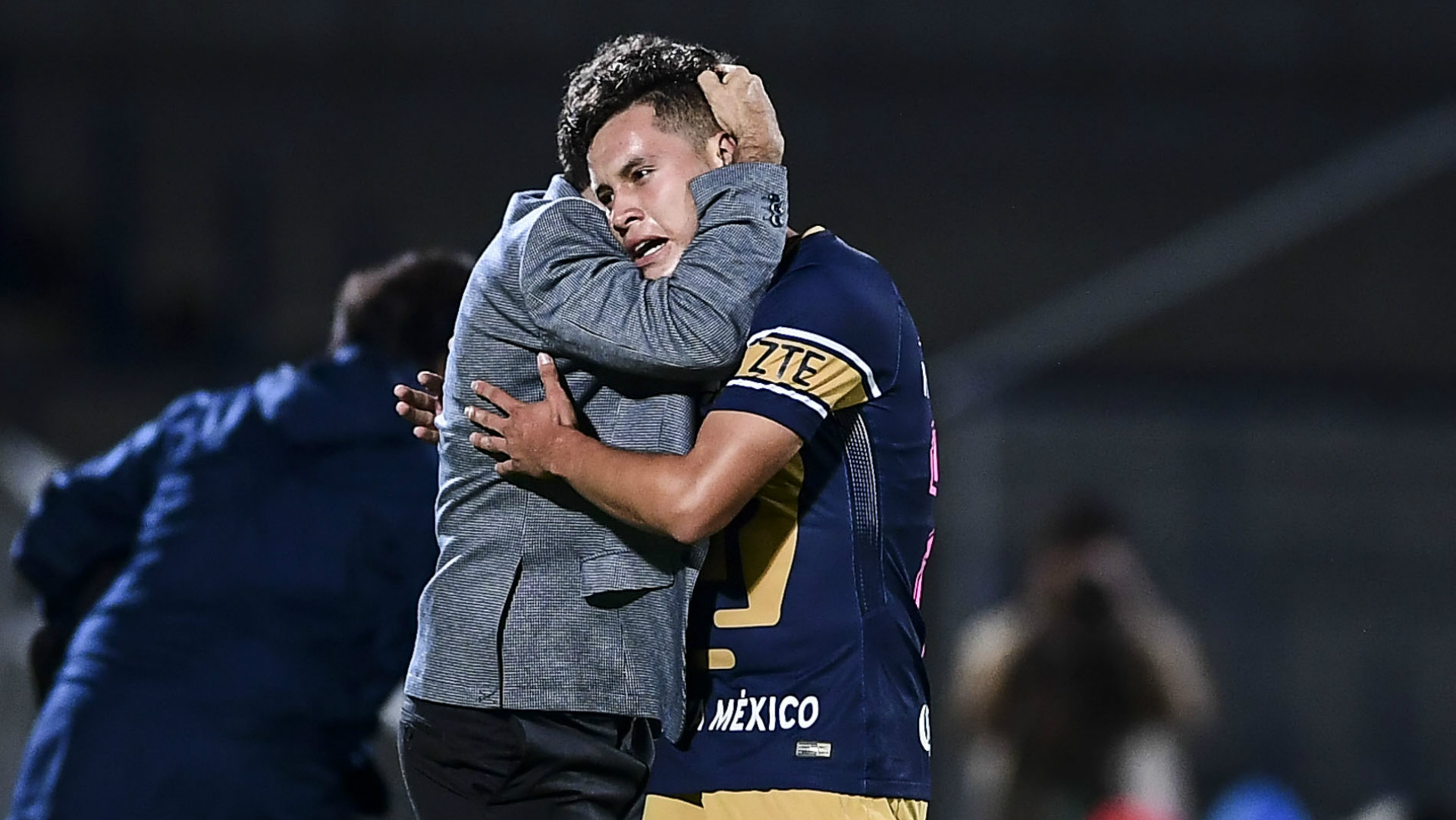 David Patino has had brief spells in charge of Pumas before but after earning a draw and a victory in his first two matches of this spell as the interim, the coach isn't being shy about his ambition to hold down the post."I'm the ideal manager for this project, to be able to capitalize on everything I've learned since I've was part of the Pumas youth teams, everything I've learned from Guillermo Aguilar Alvarez, Miguel Mejia Baron, Memo Vazquez, Hector Sanabria and so many other coaches I've had," Patino said in a news conference."I hope this can last for a long time. I'm enjoying this," he told Esto in an interview earlier this week.That enjoyment may only last as long as Pumas are showing good form, which to Patino's credit they have in both games he's overseen. Leon was a challenge, but a Monterrey team coming off a loss to Puebla will be a different one. Rayados may have put things in cruise control with their Liguilla spot all but secure, but they are a team whose attack will challenge Pumas' back line. Patino has whipped that unit into shape, with the defense keeping a clean sheet against both Necaxa and Leon. Rogelio Funes Mori, Aviles Hurtado and Dorlan Pabon are a tougher test to pass.Should Patino's unbeaten run continue, he'll have a signature win and more evidence that he's more than a former great on the field and loyal servant to the team, but also someone who can motivate the current incarnation to reach the heights the club did during his prime. Keep an eye on … Puebla making a push?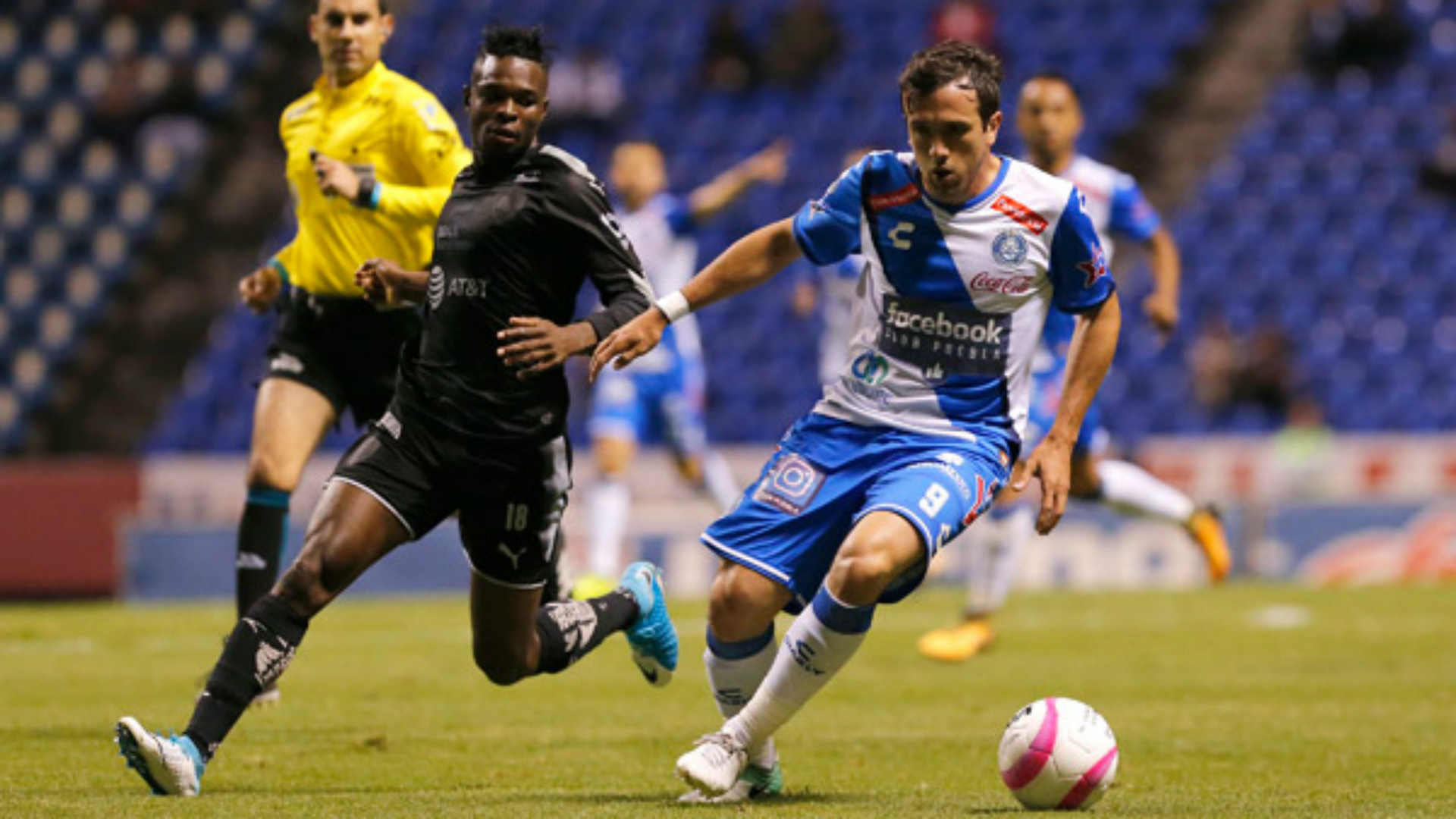 When Puebla hired veteran coach Enrique "Ojitos" Meza it had one victory in the Apertura and had scored just six goals. Now, La Franja have doubled their victory total, beating leader Monterrey 2-0 during the week after a draw in Meza's debut. They've also scored a pair of goals in each encounter. Is Puebla about to be much better? We'll see. After topping Rayados, Meza was quick to remind his team and the public that it's just one match."They look good and I think they're aware because the large majority of them have important experience, so they know this only was one good victory," Meza said. "It was an important victory … but we've only taken a step."Will it be one step forward two steps back for Meza's men when they travel to meet Pachuca this weekend? What would even constitute a resurgence for Puebla? A draw would count as progress. Pachuca has lost just once this Apertura at the Estadio Hidalgo (giving Chivas their only victory of the tournament, oddly enough). If Puebla is able to get all three points, Meza's status as a miracle worker will be confirmed. More likely, Puebla will grow slowly under the manager – if the club is able to capture the momentum of a strong first week at all.Quote of the Week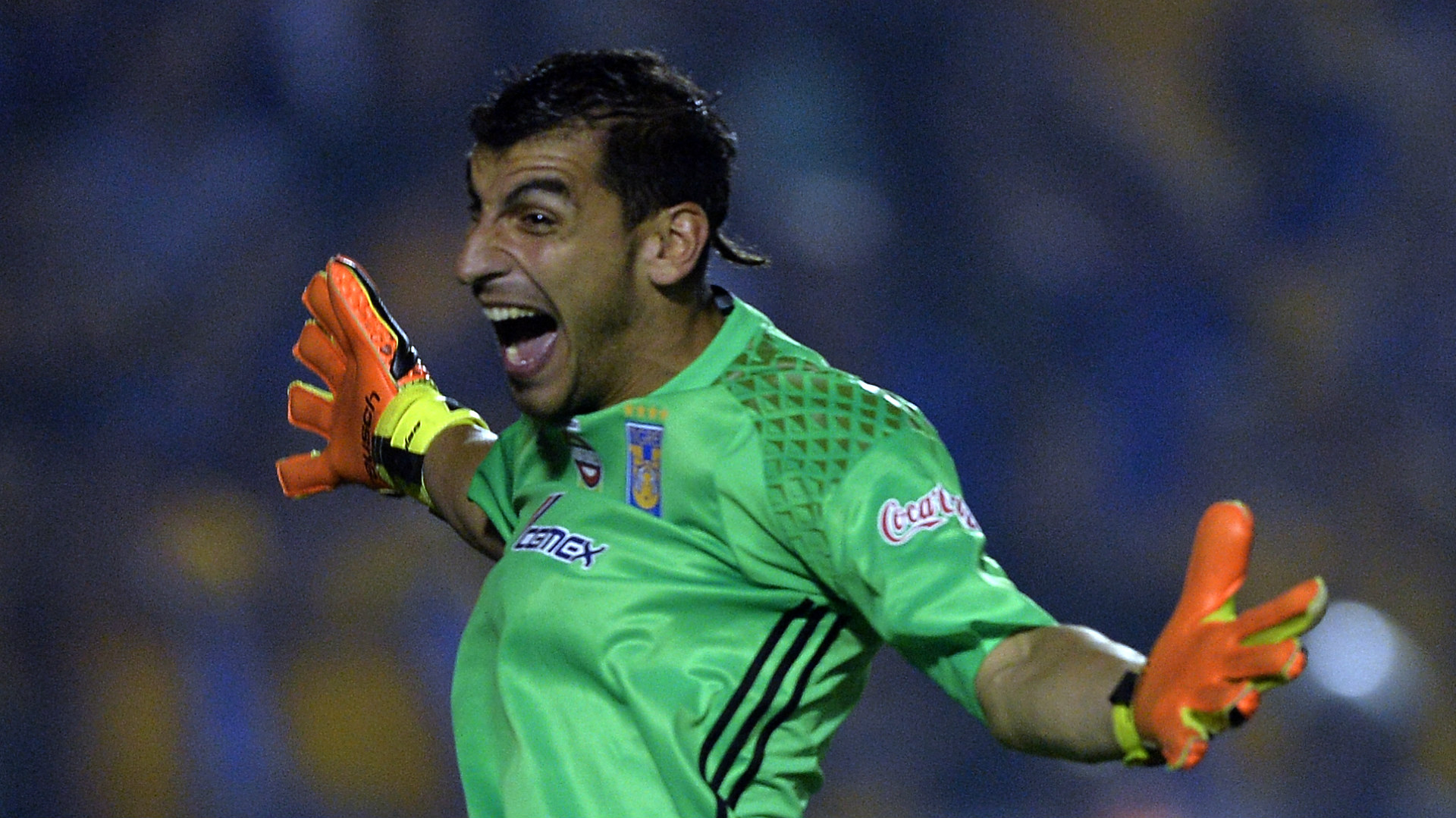 "Recently, Tigres is one of the biggest teams in Mexico for the consistency of play, results, international competition, in terms of fans both at home and away. I think if you had to reconsider this list of 'grandes' if you wanted you'd have Tigres in the first or second spot." – Tigres goalkeeper Nahuel GuzmanTigres may not have the heritage of Mexico's four grandes: Club America, Chivas, Cruz Azul and Pumas. They may not have as much sustained success as those teams can point to in their past. But it's tough to argue with the Argentine shot-stopper that Tigres have been one of the best teams in the league and boasted one of the largest fan bases in the recent past. They'll look to top Toluca this weekend to keep padding that resume.